Nos envían esta información de interés para el profesorado de Inglés.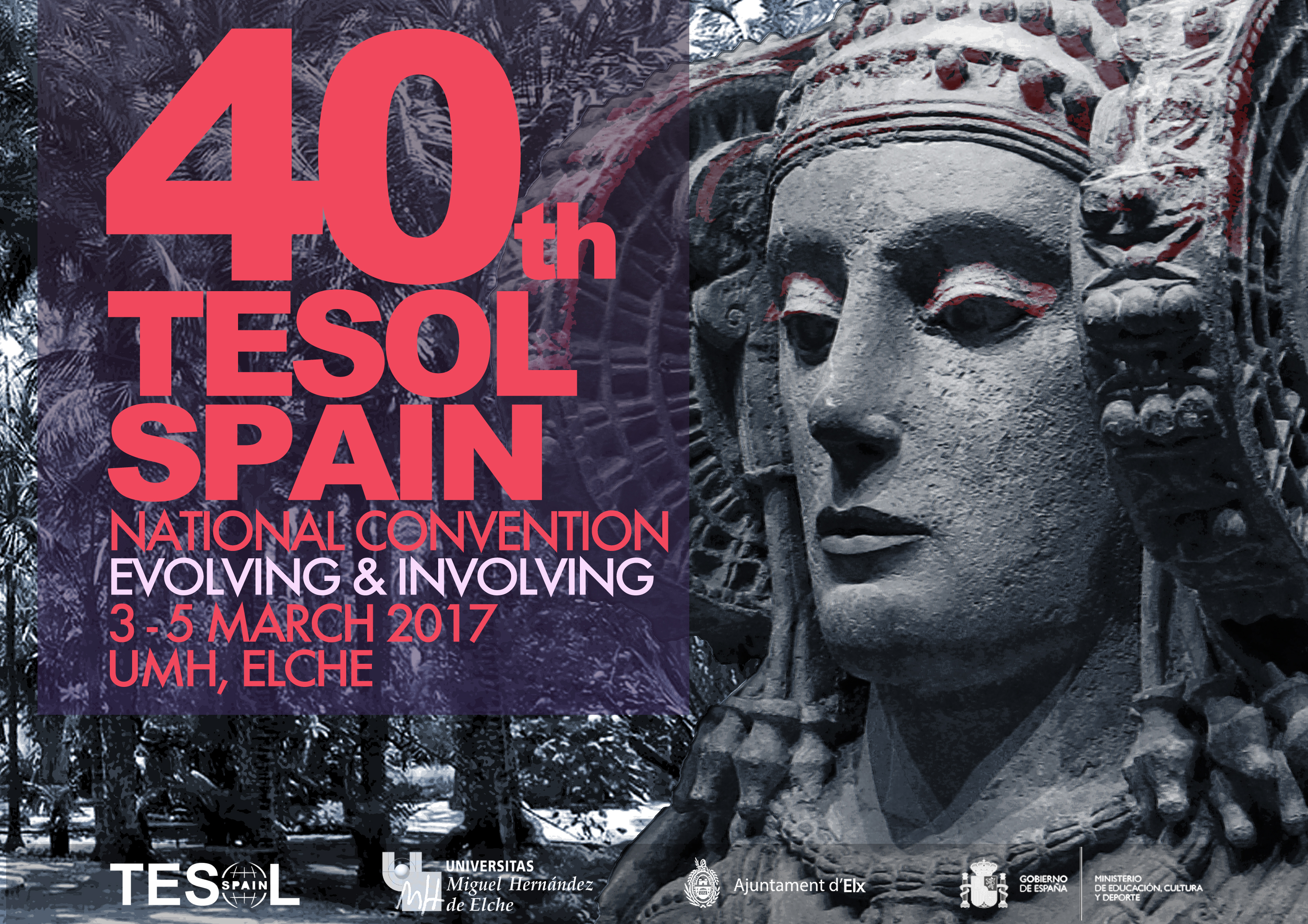 Dear Colleagues,
It is a pleasure to invite you to our 40th convention to be held at the Miguel Hernández University in Elche from Friday, March 3rd to Sunday, March 5th 2017.
As English has become a vital tool for learners' personal and professional development in Spain, are we involving everybody in the process? What do we need to do to become more inclusive of different voices in our classrooms, in our schools, in our profession? These questions form the basis of the theme of this year's conference, Evolving and Involving.
The convention offers participants a wide range of presentations by 130 national and international speakers, plenary and keynote presentations, papers, workshops and roundtables. We are delighted to have Michael Swan, Silvana Richardson and Peter Medgyes as plenary speakers and big names such as Hugh Dellar, Paul Seligson, Annie Mc Donald, Roy Norris, Ceri Jones and Mark Hancock. Please find attached the Convention Timetable.
Attendees include a wide variety of EFL professionals including teachers from infant, primary and secondary schools, EOIs, universities, technical schools and academies as well as teacher trainers, materials writers, and course planners. Publishers, ELT researchers, members of exam boards, and national and international authors also take part in the convention. And what's more, this event is officially accredited by the Ministry of Education.
You can find detailed information on this link: http://www.tesol-spain.org/en/pages/1/convention-2017.html